We're excited about the upcoming NowForum events across the USA, so we've compiled a rundown of each event and our picks for the top sessions to attend at each event.
ServiceNow NowForum America will feature three events across the country this year in Washington, D.C., New York City, and Chicago. Each event will host a Women in Tech Breakfast, ExpoNow, Genius Lounge,  Networking Happy Hour, and four tracks of sessions to attend in IT, Security, Customer Service, and Human Resources.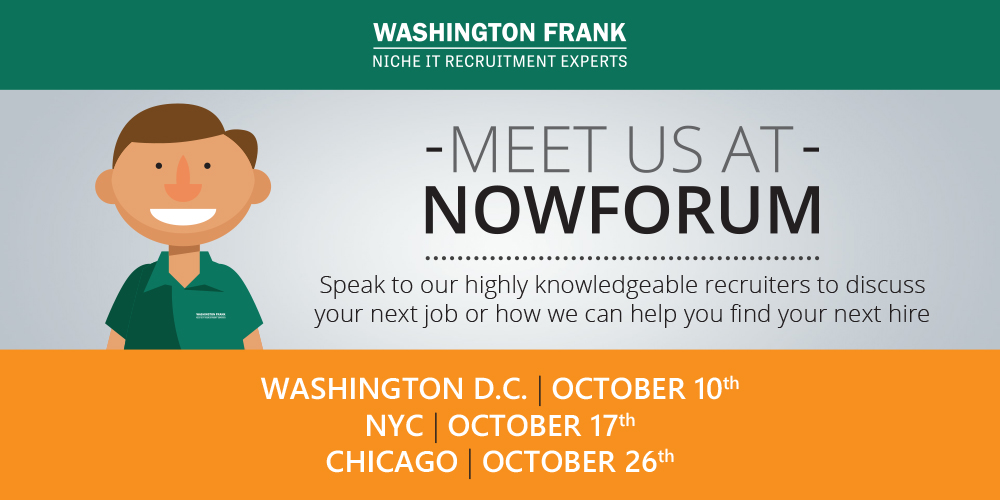 We're sending our top Consultants to all three events to learn and network with you – if you're going to any of the upcoming NowForums be sure to look out for us in our Washington Frank green polos. We'll have copies of our latest salary survey and takeaways like our teddy bear keychains and Washington Frank USA pens. Plus – if you let us know that you're going, you'll be entered for a chance to win a $200 Amazon Gift Certificate!
NowForum Washington DC – October 10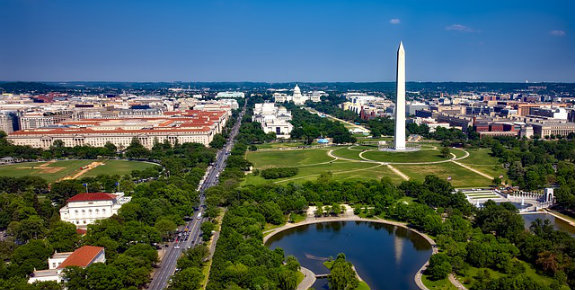 NowForum in DC will feature three customer presenters from Fannie Mae and CSRA. Also speaking will be ServiceNow employees; David Schneider, Chief Revenue Officer; Sean Convery, VP & GM of Security Operations; and Mike Rich, VP of Sales in America. Our top session picks for NowForum Washington DC include:
Streamline Government Services to Improve Mission Effectiveness
In this session, attendees will learn how government agencies can automate services with a single platform while remaining cost-effective.
Resolve Real Security Threats Fast
Especially

relevant

in today's climate, attendees can learn to build a security response strategy. Attendees will also experience the newest improvements in 'threat intelligence sharing' and 'vendor risk management.'
NowForum New York City – October 17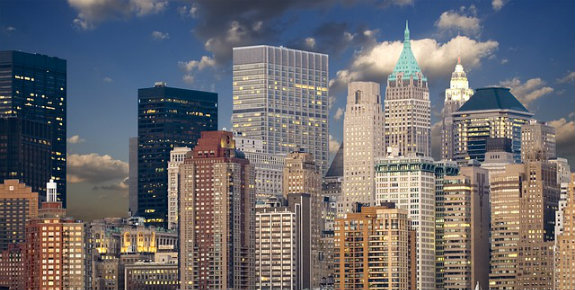 NowForum in NYC will feature speakers from ServiceNow including CJ Desai, Chief Product Officer; John Donahoe, President & CEO; and Mike Rich, VP of Americas Sales. The Vice President of Global IT Operations at Marriott will join the Forum as well. Our marketing team will also be in attendance at this event, so you can expect some upcoming articles on all there was to see and do throughout the day as well as live updates, announcements, and pictures on Twitter. Our top session picks at ServiceNow NowForum New York City include:
Modernize IT Operations and Service Management
Attendees will be witness to a demonstration of how to combine IT Operations and Service Management. See how you can manage IT more efficiently with automation.
Women in Tech
Gender disparity in the tech industry has been a constant issue since the dawn of time…or at least the dawn of the tech boom. Attendees can learn how to bridge the gap in order to support more diverse workforces.
Chicago – October 26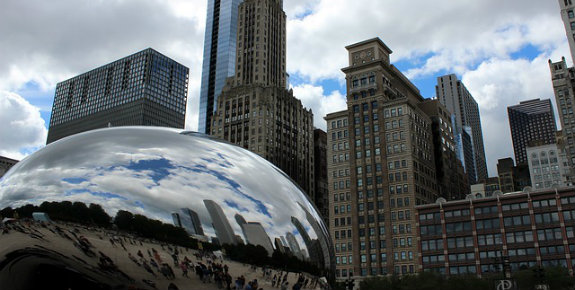 The final NowForum in America this year will be held in Chicago. ServiceNow speakers will include David Schneider, Chief Revenue Officer; CJ Desai, Chief Product Officer; and Mike Rich, VP of Americas Sales. The customer speaker joins the Forum from AbbVie; Tom Kotsinis, VP of IT Infrastructure Services.  Our top picks for NowForum Chicago are:
HR in Healthcare with Ray Martinez, Senior Solution Consultant for ServiceNow
Learn the ways in which healthcare providers can provide employees with an accessible portal and use one platform for all on-boarding and off-boarding needs.
Making Customer Service a Team Sport
Learn how to provide quicker problem diagnosis and solutions to your customers.
The three NowForum events in the US are offering up a full range of learning experiences for any point in your ServiceNow platform career. Some of the presenters at NowForum have even been included in our top 30 IT influencers list.
What sessions are you looking forward to? Let us know in the comments.